Lenten Alms Change Lives
As Hunger Increases Worldwide, CRS Rice Bowl Provides a Way to Connect with God and Serve Our Sisters and Brothers Overseas Simultaneously
Each Lent, Catholic families across the country unite to put their faith into action through prayer, fasting and almsgiving.
Through CRS Rice Bowl, families learn about how our sisters and brothers across the globe overcome hardships like hunger and malnutrition, and how through Lenten alms, we have the power to make the world a better place for all.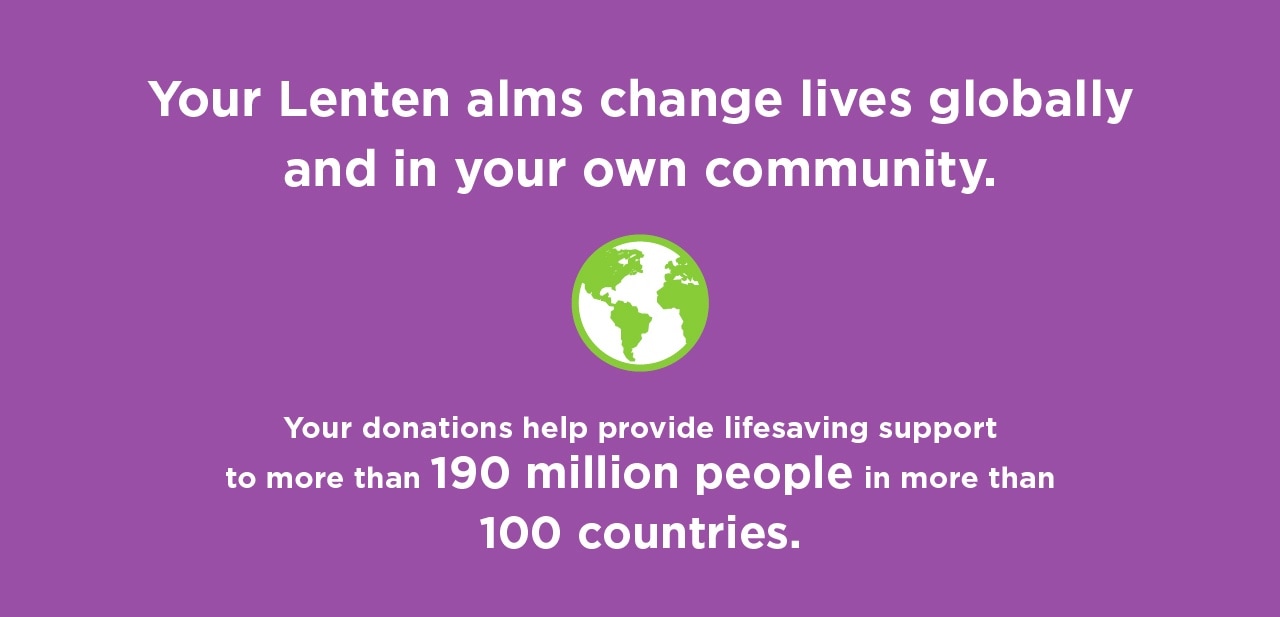 CRS Rice Bowl shares stories of hope from CRS' work around the world. These stories are examples of how your Lenten alms are helping communities find solutions to problems like hunger and malnutrition. Take a virtual journey with us to Honduras, the Philippines and Kenya!
Don't forget to try the meatless recipes each Friday during Lent.